Fall Spa Menu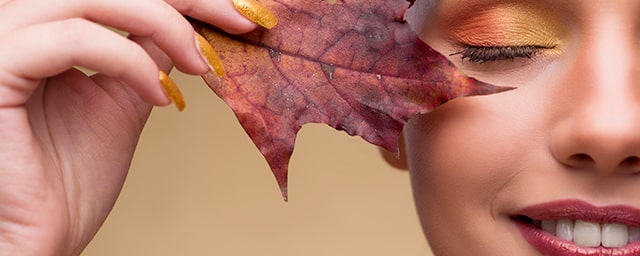 Enjoy this facial treatment designed to make your skin glow. Experience smoother, healthier skin through the power of exfoliating pumpkin enzymes and the added benefits of Vitamin C and Lactic Acid that improves the skin's tone and texture. This treatment is not recommended for sensitive skin types.
50 minutes for $90
Indulge in this sweet treat that will truly make you fall into relaxation. Enjoy a whipped honey back scrub that is removed with hot towels. Followed by a soothing Hot Stone Massage tailored to your back, head, neck and shoulders, and feet, melting away all your stress.
50 minutes for $75
Feel the stress fall from your body as you emerge your feet into soothing warm water. Then honey heals glaze is painted on your feet, and wrapped in hot towels and then placed into warming booties. Ending with a light foot massage treat. This treatment intensely hydrates and soothes your driest skin, giving you all the fall feels.
30 minutes for $50
Pumpkin Pie Plumping Lip Treatment