Special Spa Deals & Packages
Looking for a great deal on skin care or special spa deals & packages in Albuquerque, NM? Take advantage of our special offers on permanent eyebrows, lips, eyeliner and more.
Winter Spa Menu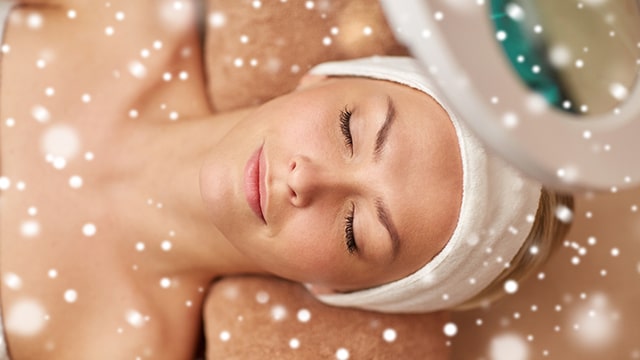 Savor a peaceful holiday moment in total bliss. This full body pampering session is Oh, SO delightful. Includes 10 minutes of dry brushing providing exfoliation and a rejuvenating boost of energy. A revitalizing 60 minute full body massage to bring a sense of renewal and warmth to your heart and soul. You'll also be treated to a 20 minute scalp and face detox massage that focuses on blood circulation and sinus relief. You're left radiant & relaxed!
90 minutes for $129
Pamper yourself with this corrective, yet relaxing facial that will leave your skin with a holiday glow! A gentle moisturizing creamy cleanser washes away impurities and leaves skin extra smooth. Adding a nutrient-rich oat milk, pumpkin wine and exfoliation scrub helps improve circulation while bringing back holiday memories. This treatment concludes with a rich papaya enzyme, antioxidant and AHA treatment that will leave the skin smooth and bright.
50 minutes for $129
Sugary Lip Exfoliation + Blue Matcha & Hi-Bio Hemp CBD Oil Balm
Soothing Lip Treatment for $10